There was a smaller fleet of 22 Flying Fifteens that took part in the Medemblik European Championships in Holland. The regatta center in Medemblik saw five nations competing with quality fleets and there were no less than 5 world championship runners and winners showcasing their skills and talent in this wonderful regatta center. There were also many former European and National Champions taking part in the event.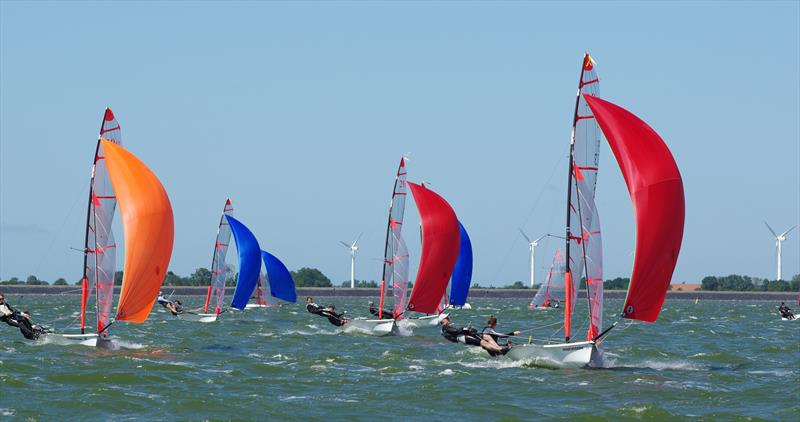 The event was a pretty successful one with a full range of competitive spirit, thanks to the choppy wind and wave conditions. John Borsboom managed it excellently and he and his teammates from KZ and RV Hollandia Yacht Club did a very good job.
The Flying 15 showed its class and pedigree in these testing windy conditions and each and every race was a very tight and close affair. It certainly wasn't like on holiday where you Charter a Yacht in Kastela! This is what the audiences want to see and they were not at all disappointed. The sailors and their crew had to be on their toes and with eyes wide open as one small mess of the wind shift could cost them a few places.
It was Tim Harper and Steve Goacher who got the better of the wind and choppy wave conditions and always posted a finish in the top 5 in the 10 races that they sailed. They were crowned as the 2016 European Champions with an overall point tally of 17 and they deserved it every bit.
It was not an easy run for Goacher and Harper as defending champions Richard Rigg and Greg Wells gave a tough fight, but had to finish 2nd with 24 points. The third place was bagged by the current UK Nationals champion Jeremy Day and Martin Huett. There is no doubt that the Medemblik European Championship week was a terrific and a memorable one for the Flying 15 class.