Sleigh rides for few as well as slogs for others characterized racing in today's very first yearly Round the Rocks Race, a twenty-one mile clockwise traveling of the island of St. John as well as tune-up for St. Thomas International Regatta that happens from 25th to 27th March.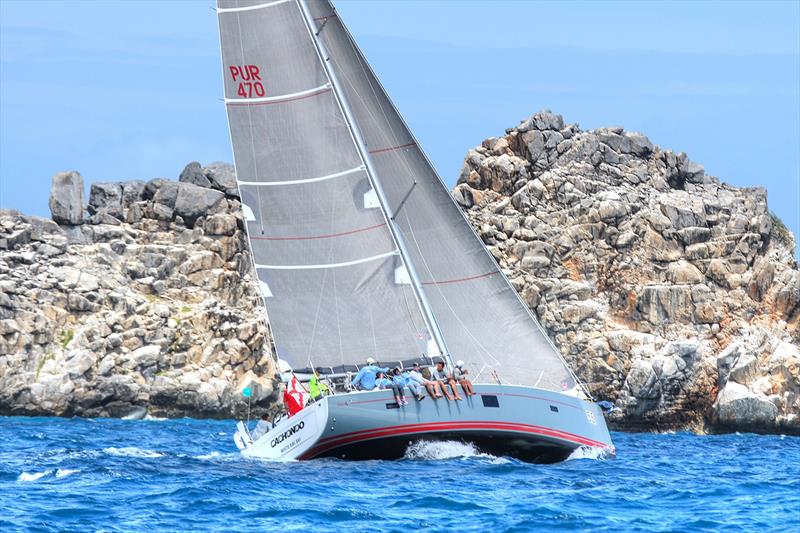 Stephen Cucchiaro told that they had a real great racing. The conditions were more than perfect and it was really a great course around St. John. There was some really close racing between them going upwind the northside, but they were able to maintain an edge over them. But, they had better boat speed downwind and were able to beat them finally.
Bus said that this is quite great to participate in something brand new and also help the organizers, who have sailing experience from their time as owners of a Rent a yacht company in Croatia. They would have done better. But Spookie was already headed downwind when a squall hit. They were going upwind at the time and it easily slowed them down. Then the wind died after the squall. Still, it was a lot of fun.
Flow, Spookie and Affinity's skippers were awarded limited edition timepieces created by Cardow Jewelers, headquartered in St. Thomas, U.S. VI since 1954. The Love City, named for the relaxed island of St. John, is a product of Swiss craftsmanship and Virgin Islands design.
Entrants on all 10 Round the Rocks yachts received HIHO Suntek Shirts, from event sponsor, HIHO a British-Virgin Islands'-based clothing company. The HIHO owners will race in the Large Multihull and IC24 classes in STIR. In addition, the first 24 Round the Rocks entrants received a K3 Bluetooth Outdoor Speaker.