The opening event of the World Cup Series of Sailing for 2017-18 would be held at Gamagori, Japan.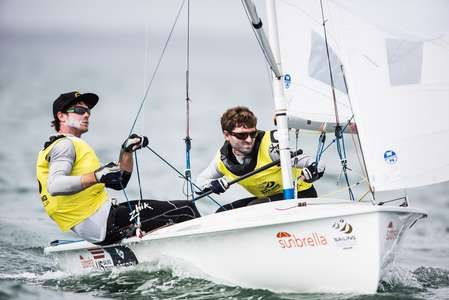 There would be about 290 sailors of world class category who would be participating from 40 nations. The races would span eight classes and would be on from 15
th
to 22
nd
October.
With the forthcoming event, many sailors who are continental or world champions as well as Olympic medalists have already chalked out their itinerary to be part of this event and head towards this Japanese town. The races would commence from 17th October, Tuesday next week. The different categories of sailing races would comprise of one person dinghy in the laser as well as a radial segment for both men and women; the 470 dinghy of two persons would also be of both genders. Other competition categories would be that of the skiff or 49er class for men and women as well as windsurfing for both genders of the RS: X category.
The week will then finish with medal races. These would be held on the forthcoming weekend, 21st and 22nd October. These events would be streamed live on World Sailing Network that would be shown on different social media channels. Japanese teams would be looking forward to winning medals as it would their home waters. There would be seven teams that would be competing for this country in the men's 470 fleet. For the Japanese teams it would be a good start to face international competition in their home waters. With the upcoming Olympic Games in 2020 in Tokyo, the Japanese teams of the 470 category would get to test their skills and understand their limitations as well. There would be several world champions at this event such as Tom Burton of Rio 2016 Olympics gold medal fame as well as Pavlos Kontides who was a champion in 2017 Laser race and Nick Thompson of GBR who was a European champion this year.